The latest news…
Hello,
Thank you for visiting our website.
Be aware that the hotel is closed for the off-season from October 20th until December 13th 2019 inclusive.
3* Hotel in Champéry
"Sport, Charm and Authenticity". These are the three words that best define Champéry, a nice village for alpine Summer holidays and an important Winter ski resort perched 1,050 meters high in the Swiss Alps. Nestled at the feet of Dents du Midi and Dents Blanches mountain ranges and part of the Portes-du-Soleil, offering thus a amazing panel of mountain activities completing the common offer for holidays in switzerland.
Portes du Soleil are the world's largest ski and mountain bike recreational area, and is part of the Espace Mont-Blanc. Champéry is a quiet mountain village in Switzerland, inhabited by true 'Valaisans', yet boasting more than 150 years in tourism. People are used to ski in Champéry for over 70 years.
This typically Swiss village is a jewel of well-preserved traditional architecture. Its unique main street is dotted with chalets typical to the Val d'Illiez valley. Once a sleepy agricultural village, well-heeled English tourists began flocking to Champéry as far back as 1857, making this one of the oldest tourist destinations in Switzerland.
With its idyllic natural setting, Champéry is the perfect place to get off the beaten track; to renew body and spirit with the positive energy that seems to radiate from the majestic Dents du Midi mountains. Winter is all about the crisp chill of bracing alpine activities and mountain sports.
In Summer, visitors come for the pure mountain air of the Portes du Soleil's hillsides, a vast territory crisscrossed with hiking, biking and horseback riding trails.
Families with children are welcome. Indeed, you will find at the Beau-Séjour, special ski all inclusive rates and the top holiday packages in the region. If you are a professional, part of the Press, follow this link.
Hotel Bed and Breakfast
Nestled at 1050m in the heart of the authentic village of Champéry in Switzerland in the Swiss Alps, the Art.Boutique.Hotel Beau-Séjour is a boutique hotel that combines Swiss tradition, elegantly casual 'sport-chic' environment and warm, welcoming atmosphere. This charming Swiss hotel is located at 400m from the Lift station, therefore 4 minutes on foot or 30 secondes with the Bus that stops right infront of the Hotel. There one can buy the portes du soleil ski pass.
The building is a typical house known as a 'Chalet', from the valley called Val d'Illiez. It holds a decoration boutique and an art gallery that shows unique creations from Sophie, with the help of her husband Philippe. Conveniently located in a quiet spot close to all shops and amenities, the hotel boasts stunning views of the iconic Dents-du-Midi mountain range, where sport and nature lovers will find calm, warmth and conviviality.
Discover the reviews left by our guests after their stay. These testimonials in our Guestbook are our most valuable memories of your stay.
Give us your appreciation by clicking here under!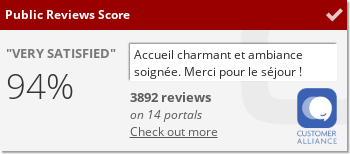 The assets of our village…
To be the first resort in the 'Valais', the nearest resort from the Swiss cities of Geneva, Lausanne, Montreux as well as Evian.
A large panel of activities such as: Accrobranche, Via Ferrata, Canyoning, Climbing wall interior and exterior, natural climbing wall, Farm visit, Trout fishing, Horse riding, as well as a Sports Center with curling, ice skating, swimming pool, Fitness and Tennis.
Resort of the Portes-du-Soleil with its 650km ski slopes and over 200 lifts in Winter, or its 580km trails for hikes and mountain bikes in Summer as well as its 90 restaurants.
To be part of Espace Mont-blanc, for the protection and enhancement of a symbolic border territory, where exceptional natural and environmental heritage coexists with economic and touristic activities of international scope.
An idyllic natural setting in the heart of the Dents-du-Midi mountain range, part of the 4 most photographed mountains in Switzerland.
An easy access thanks to a large and well built road as well as little mountain cog railway.
The Palladium – Sport & Congress Center, as well as National Ice Sports Center which welcomes Championships of Curling, Hockey, Ice skating and « Short Track ».
The unsurpassed proximity with the Casinos of Montreux and Evian, or the known touristic sites such as Château de Chillon, Fondation Pierre Gianadda or la Maison Cailler Swiss Chocolate fabric.
A less than one hour distance with the Swiss Golfs of Aigle-Montreux, Lavaux, Sierre and Crans-Montana.
An unmatched photographic collection; amazing memory archive, postal cards, incomparables images in Switzerland covering 150 ans years of tourism.
The Multi-Pass which allows in Summer to use 55 infrastructures in the Portes-du-Soleil. 9 CHF per person per day or 1.50 CHF if a guest stays in a partner accomodation.
The Thermal baths at less than 15 minutes with the Thermes Parc of Val d'Illiez
The proximity to one of the longest zipline in the world with its 2.5km.
International pages?
Auf Deutsch:

En français:

En español:

На русском:

&nbsp